Welcome to the Red Bones Johnson
Condominiums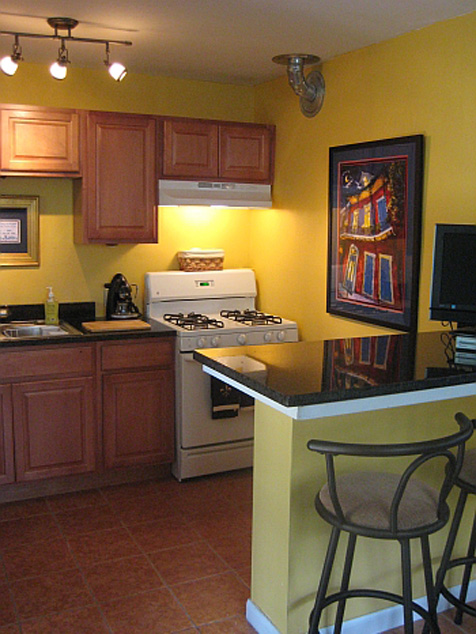 The Red Bones Johnson condominium is a completely updated and furnished one bedroom condo
for rent in the in the heart of the Historic Marigny district in
New Orleans. The condo rests in a safe and well preserved neighborhood
full of restaurants, bars, jazz clubs, and coffee shops. Amenities include a recently remodeled kitchen with
granite countertops, a queen sized bed, French doors, flat screen TV,
wireless internet, new sofa sleeper, security gated door, and A/C. It can comfortably sleeps 2 couples.
Our condo is within walking distance of the French Quarter, and Frenchman Street. There is plenty of on-street parking.
Red Bones Johnson, LLC.
2500 Dauphine St. #3
New Orleans, LA 70117

Mailing Address:
Red Bones Johnson, LLC
C/o Kirk Johnson
6018 Mayhill Dr.
Madison, WI 53711
608-274-0596
608-516-5562
jamminjay4you@yahoo.com



















Red Bones Johnson, LLC.
2500 Dauphine St. #3
New Orleans, LA 70117

Mailing Address:
Red Bones Johnson, LLC
C/o Kirk Johnson
6018 Mayhill Dr.
Madison, WI 53711
608-274-0596
608-516-5562
jamminjay4you@yahoo.com
Website templates